Former TV weatherman Fred Talbot has been sentenced to four years in jail for a string of sex offences against schoolboys on trips to Scotland more than three decades ago. 
The 67-year-old indecently assaulted seven teenage boys in his care during camping and boating trips in the 1970s and 1980swhile working as a biology teacher at a school in the Manchester area.
The offences took place on separate occasions during visits to the St Mary's Loch area near Moffat in Dumfries and Galloway and the Caledonian canal near Inverness.
During the nine day trial at Lanark Sheriff Court, the court heard "overwhelming and compelling evidence" against him, including from Stone Roses frontman Ian Brown – who was a pupil of his –and via video link from a witness in Australia.  
Talbot denied all the charges but the jury deliberated for just four hours before convicting him of seven of the nine historical counts against him on 25 May.
Giving evidence Mr Brown, who was not one of Talbot's victims, said he had been told by a school friend that their teacher had tried to abuse him while they were alone together in a tent. 
He said: "Mr Talbot did these trips and he decided who went.
"You couldn't just put your name down and say you were going."
The singer said on the day of the incident, the victim had been invited to the pub with Talbot because "he looked older" and was invited into his tent when they got back.
A short while later, the boy returned to Mr Brown's tent "in a state" and said Talbot had tried to perform a sex act on him.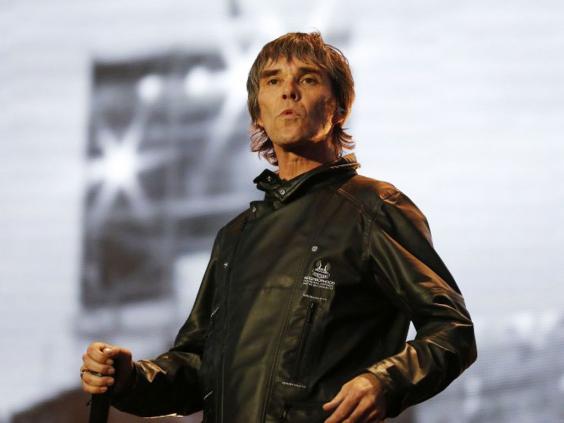 When asked why he had never said anything, the star said Talbot's media career started after he left the school but he had told "hundreds of people" the story but no one had paid attention. 
The witnesses, the majority cannot be named for legal reasons, told of their excitement at going on the excursions – sometimes the first time away from their parents.
Many of them recalled how Talbot used his position to engineer situations to target those he should have been looking after.
The court heard the attacks could be at night when a victim was isolated or after they had consumed alcohol
Sentencing Talbot, Sheriff Nikola Stewart said the pupils that went on trips organised by Talbot had all trusted and liked the teacher.
"They were all utterly unsuspecting of the sexual threat you posed," she told the former weatherman.
Sheriff Stewart said he had "utter disregard" for his duties as a teacher and the boys he preyed on were "too embarrassed and disempowered" to report his "disgraceful behaviour".
Dressed in a grey shirt and striped tie, Talbot was led down from the dock before being transported back to prison.
He is already serving a five-year sentence  having been convicted in March 2015 of indecent assault against two teenage boys at Altrincham Grammar School. 
These assaults are believed to have taken place on school canal barge trips in the Cheshire area in the mid-1970s.
The former TV personality became known for presenting This Morning's weather reports from a large floating map of the British Isles in the Albert Dock in Liverpool until production was moved to London.
He stopped appearing on ITV Granada in December 2012 after Greater Manchester Police first raided his home in connection with the first allegations and was arrested by police in April 2013. 
http://www.independent.co.uk/news/uk/crime/fred-talbot-itv-weatherman-jailed-four-years-sexual-abuse-boys-camping-scotland-a7791766.html    https://archive.is/VON1b